Tillingham x Top Cuvée
When it comes to finding cool, new natural wines we always search far and wide for the rare bits, the unknown heroes, the interesting, the crazy and the memorable.

But the beauty lies in the fact that we don't even have to look that far anymore with a pulsating wave of British producers surging their way to the forefront of our minds (and taste-buds) like our close friends over at Tillingham.

It all started with a boozy trip down to visit Tillingham in Sussex, which lead to tasting a whole bunch of stuff from amphora, tanks and various random bits and pieces Ben had been experimenting with. This was the first time we'd seen first-hand the devotion and respect that a British winemaker had in regards to making natural wines with minimal intervention and nothing but respect for their terroir.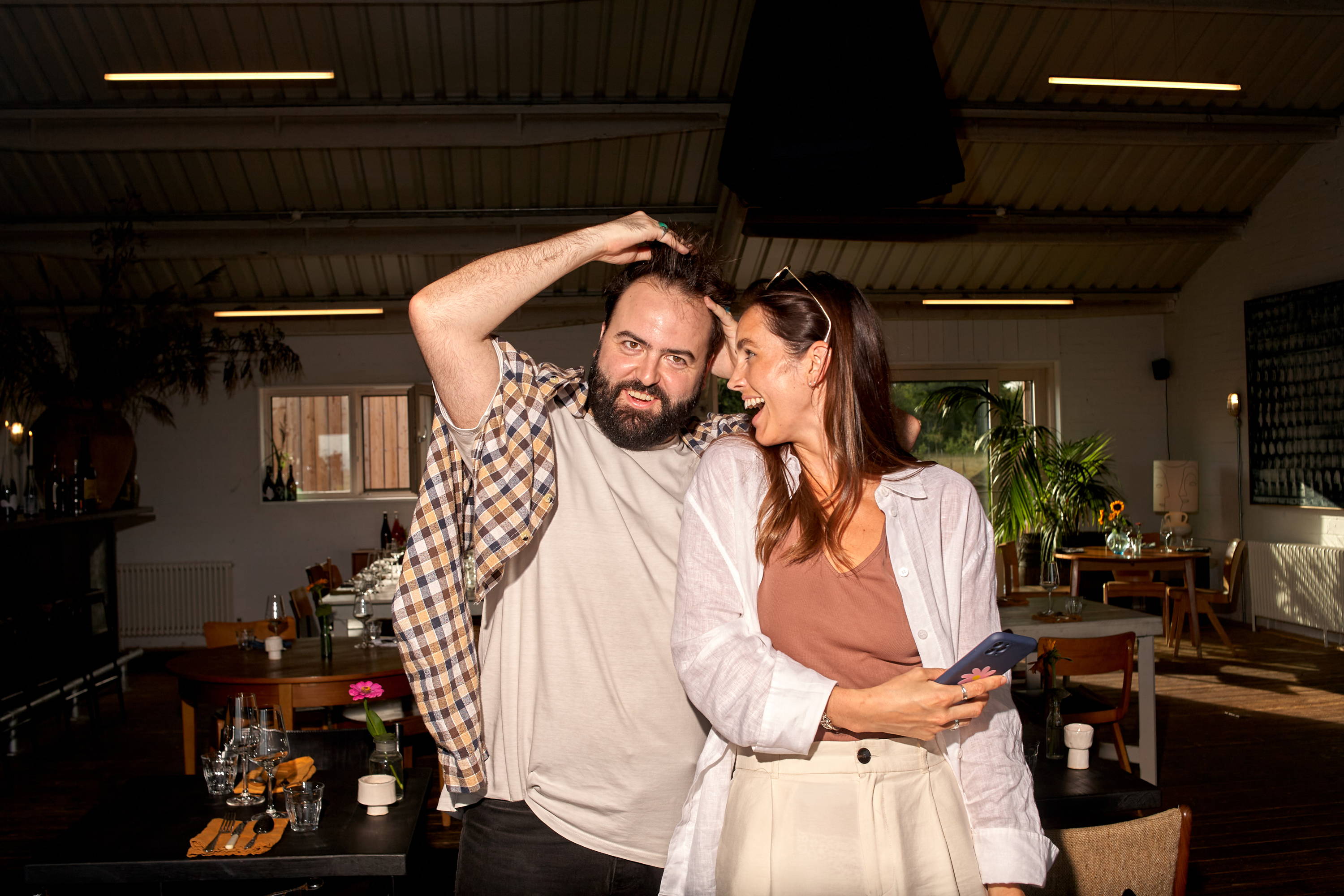 After many hours of rigorous "product testing" we stumbled upon a small batch of an apple ferment we thought was pretty special – so special in fact that it formed part of our first ever SC x Tillingham wine the "SC20" – which was so good that we ended up making a second vintage of it – a delicious co-press ferment between local Sussex apple juice and Müller-Thurgau grapes.
How does the co-press work? Well firstly, Organic Howgate Wonder apples from an orchard a few miles from the winery were handpicked, sorted and washed, before being crushed into the press. Then the grapes were loaded in whole bunches into the same press as the apples with the stalks helping to channel the juice.
The co-pressed juice was transferred to tank, fermented by wild yeast before being bottled. Similar in style to a col fondo prosecco, there is a second ferment in the bottle at low pressure. Non-disgorged, for that unmistakable body and hazy appearance (a pale, yellow gold) with a decent mousse and fine bubbles. Think apple crumble on the nose. It's been a real passion project!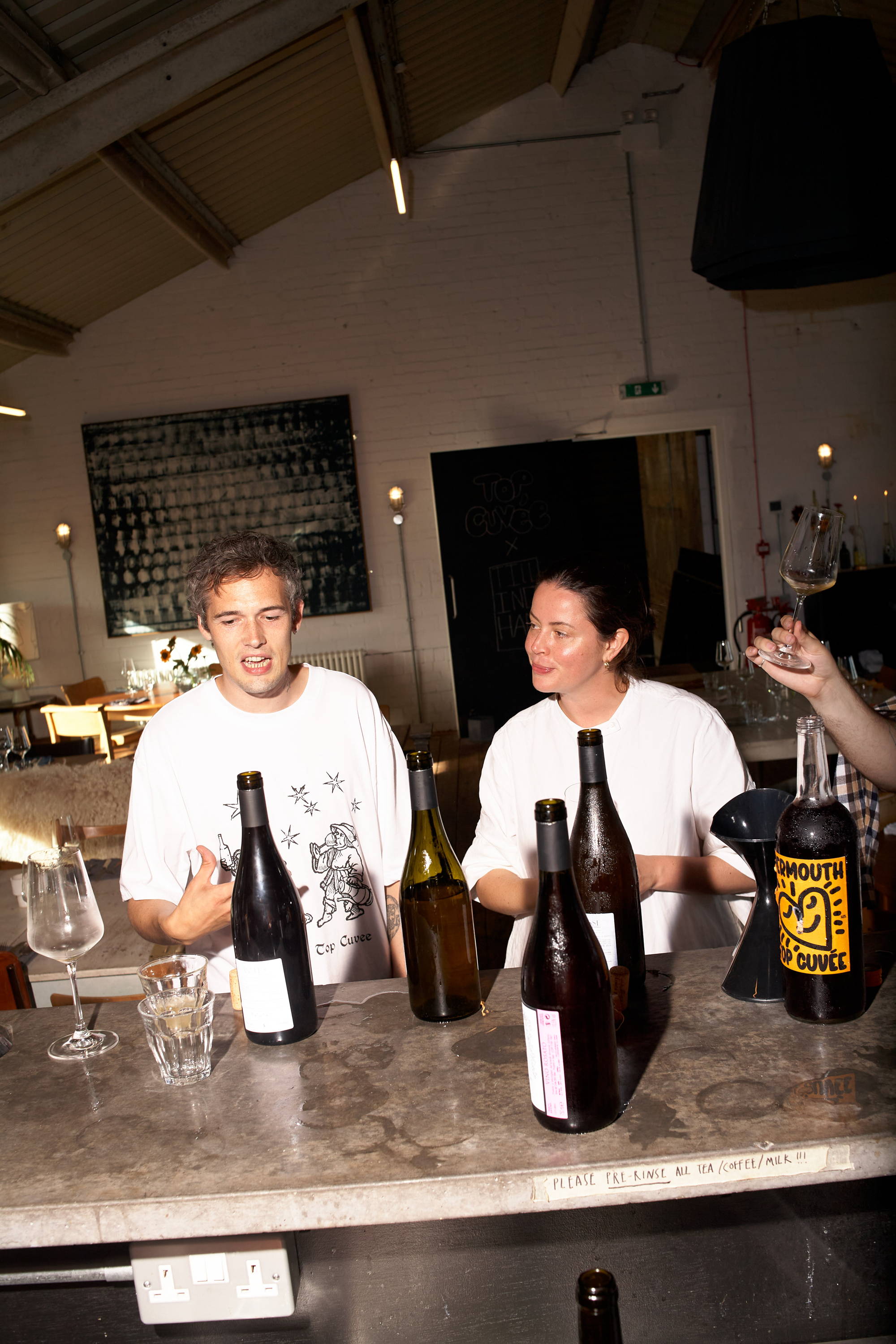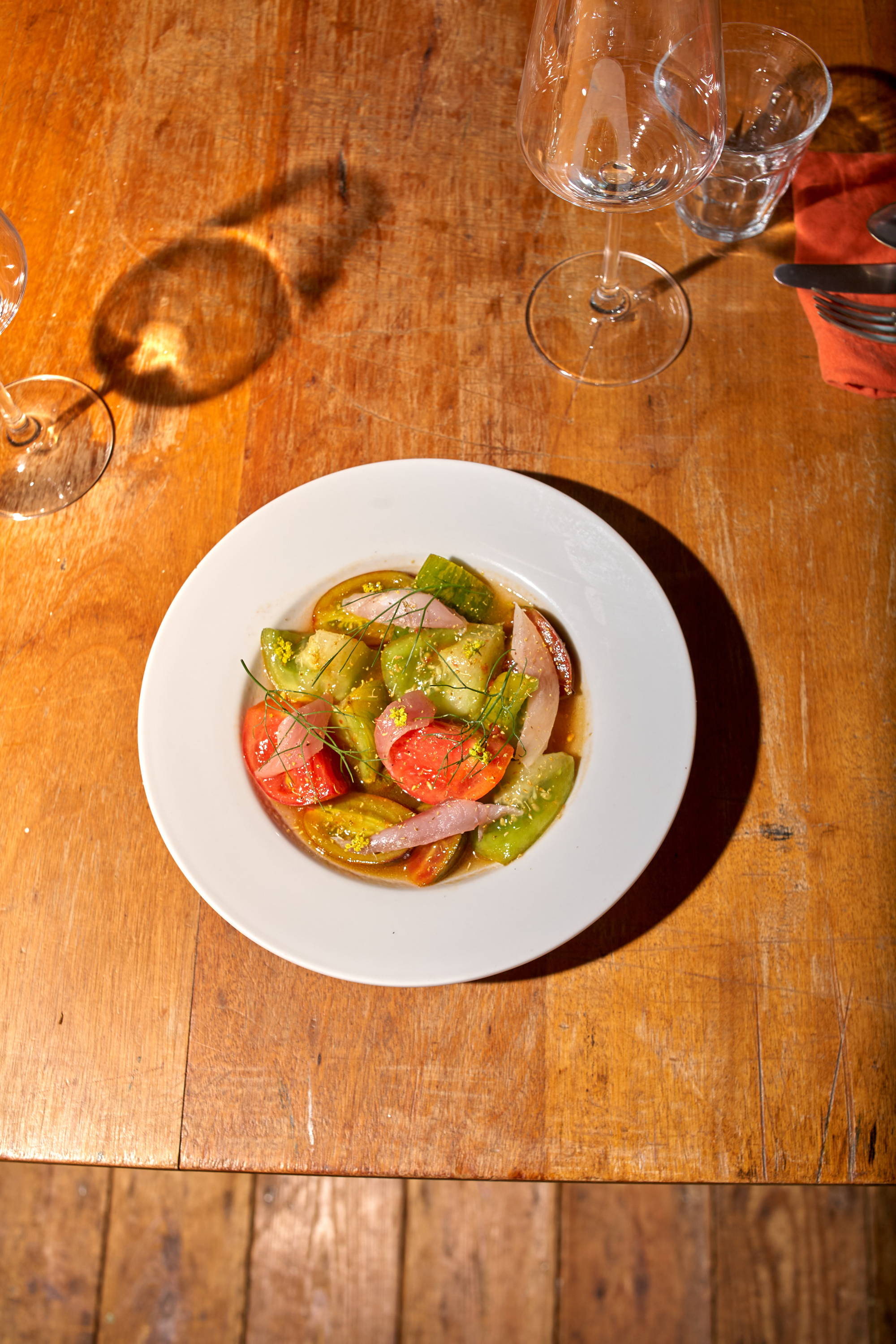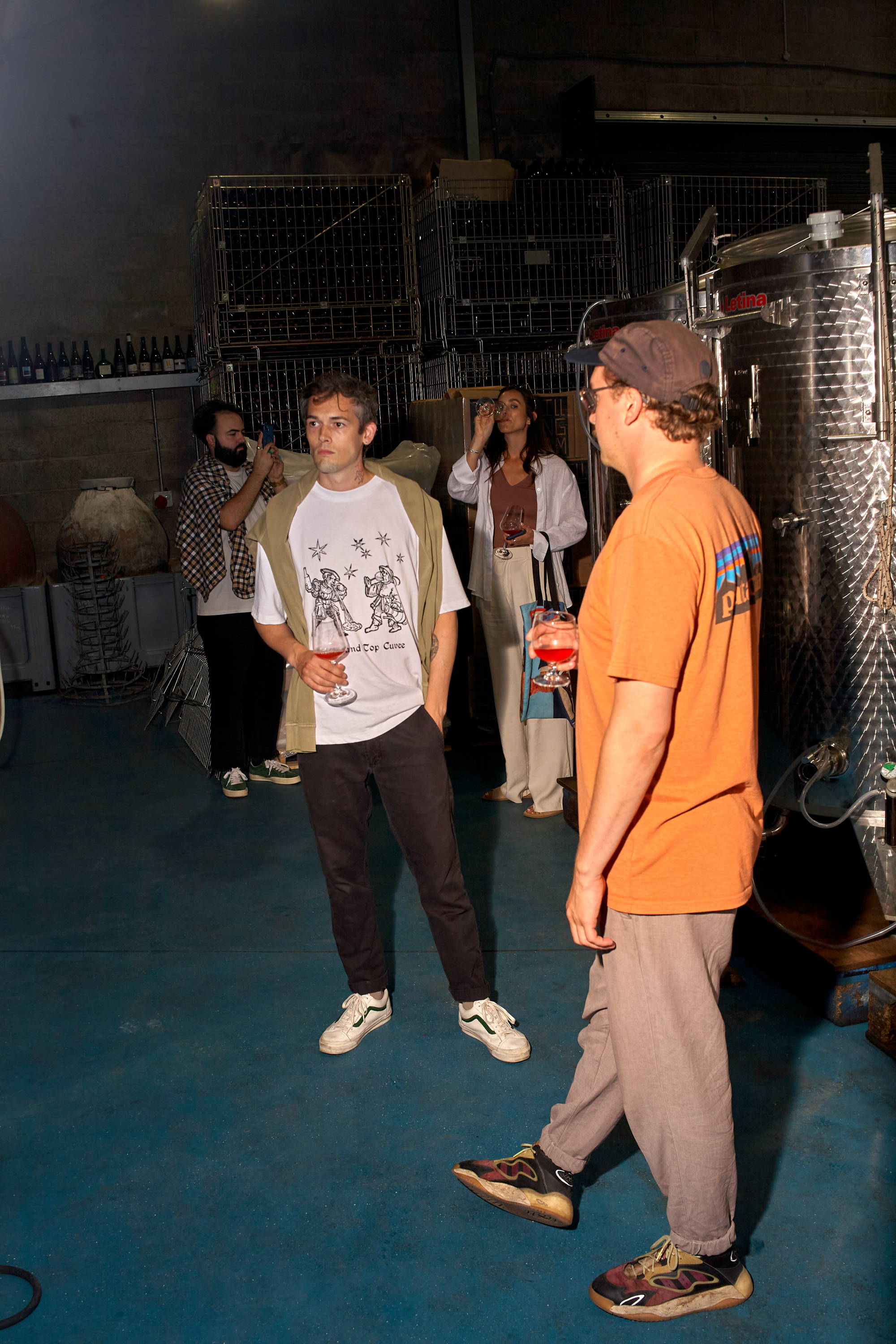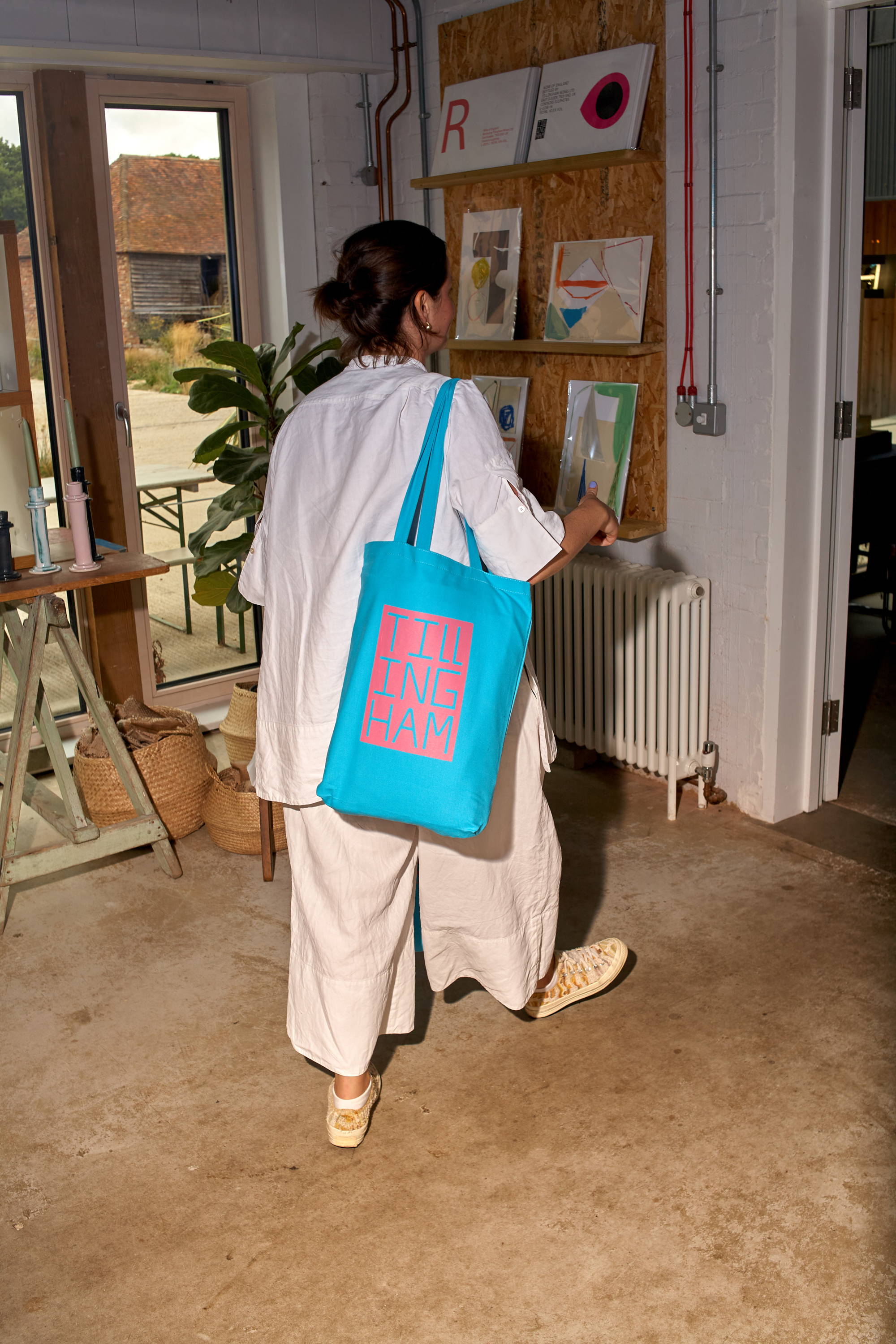 One thing that becomes clear when visiting Tillingham's winery is their devotion to sustainability and commitment to providing an honest farm to fork experience without having to leave the confines of their lush, postcard perfect grounds. A win win.
To celebrate the newly founded union between friends, we decided to throw a party with the Tillingham crew in 2021 that has now formed the start of an annual winemaker dinner series that brings a splash of country to the city as we showcase British winemaking at its best all while highlighting the best of British fare.
This friendship has shown us the importance of celebrating and uplifting our neighbours, all while learning more about the importance of preserving our glorious terroir and staying committed to providing high-quality products without skimping out on any of the trimmings.