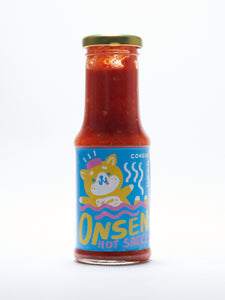 Lip smackingly delicious hot sauce with chilli, garlic & ginger - inspired by flavours of Japan and made in Ireland.
A little fermentation provides a deliciously interesting spice that'll intrigue your palate and have you hooked.
Perfect for drizzling on eggs, adding spice and flavour to dishes & adding heat to marinades.
200ml
All Natural - Vegan recipe