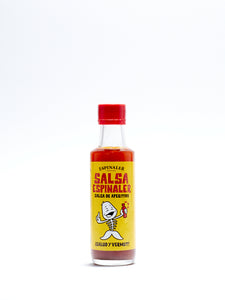 Espinaler Sauce is the best appetizer sauce in the world!
Formulated way back in 1950 with a unique & exclusive blend of ingredients, it is Espinaler's star product.
Perfectly paired with tinned fish, french fries, salads, crisps & olives and made for more than 70 years with the highest quality ingredients.
92ml