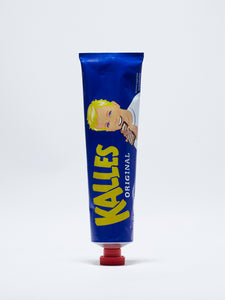 Kalles Kaviar is a smoked Cod's Roe spread, and a true breakfast hero! 
One of Sweden's most popularly beloved staples - try it with your hardboiled eggs at breakfast, with cheese or simply spread on some good bread or crackers.
Much like the fabled Marmite, you'll either love or hate this!
190g
Chilled product