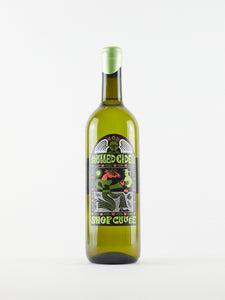 TOP CUVÉE'S FIRST MULLED CIDER!

As the nights get cooler and the weekends get crisper, our attention naturally turns towards the mulled life! After seeing how much you guys loved our Mulled Wine, it only made sense we have a crack at a Mulled Cider too right?

Using delicious Dabinett and Cox apples from British farmers, this apple cider is fresh, fruity, refreshing and light. To give it that trademark Top Cuvée twist, we added a skin-contact Grenache Gris to add some extra tannins and mixed that in with our traditional mulled spices, as well as a touch of Frankincense - BIG Christmas energy.