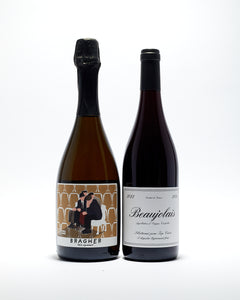 You're heading out of the big city to go and visit your parents. Obviously you love them, but their choice of wine for Christmas day not so much...
Here's the solution to ensure you're not drinking wine from Nisa with your turkey a classic red from the heart of Beaujolais and and some delicious bubbles to celebrate.
Just don't tell them it's natural, they'll never know!